Health Touch NC practitioner Kelly Nembhard now offers Angel Intuition Services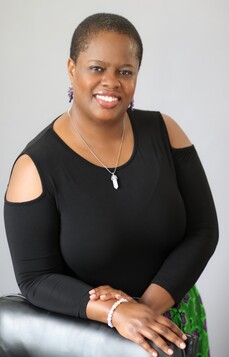 Name: Kelly Nembhard, NBC-HWC, CPMC, ACM
Business Name: The Earth Angel Path
Modalities: Angel Practitioner, Archangel Life Coach, Past Life Practitioner
Mobile Phone: (919) 937-2512 (call or text)
Email: theearthangelpath@gmail.com
About working with the angels:
The archangels and guardian angels are spiritual advisors and protectors who know about everything going on in our lives. They are with us from the moment we are born until the moment we leave this life as well as throughout our past lives. The angels respect our free will, and they heal, guide, comfort, and protect us when we ask them to. As an angel intuitive, Kelly Nembhard will help you become comfortable connecting and working with the angels to find your life purpose and true fulfillment. Kelly is adept at translating the subtle hints and messages from the angels into information you can use to make healthy, positive changes in your life.
About Kelly's offerings:
Angel Readings
The angels are always ready to provide guidance along the course of our lives. But sometimes the messages get lost in translation or in the midst of the endless streams of thoughts and emotions going through our minds daily. As an angel intuitive, Kelly will deliver the guidance your guardian angels and the archangels have to share regarding different aspects of your life and soul, including past lives, life purpose, health, manifestation, relationships, and more.
Angel Therapy
As we interact with other people and events throughout our lives, we form unbalanced energetic connections to them when the interactions are jarring, traumatic, and/or violations of our boundaries. If these connections are not severed, they can lead to illness and cause negative effects on our relationships. Kelly will work with the angels to cut those unbalanced energetic connections, heal those parts of you where those connections formed, and fortify your natural protection against similar connections in the future.
Archangel Life Coaching
If you know the type of life you would like to attract but are not sure how the make it happen, turn to the archangels for getting your life on track. Let Kelly work with your guardian angels and the archangels to provide ongoing insight about your life path and your divine purpose. Kelly and the angels will then work closely with you to set goals, take action steps and be your accountability partners for attracting the life you desire.
Past Life Regression
With each life that we go through, our soul is shaped by the thoughts, beliefs, values, and decisions we experience in that life. As the soul collects these experiences in one life, they affect the way we navigate the next life. Kelly will call on the angels to help you safely and gently travel to the past life that is affecting your current life the most so that you can identify any past life issues that are impacting your current life. Once identified, Kelly will provide guidance from the angels on how to heal issues so that your current life can be a happier, healthier one.
All sessions are available by phone, Skype, or Zoom.​ In-person sessions will become available later in 2023.
You may schedule an appointment with Kelly by clicking here or by calling or texting her at (919) 937-2512.